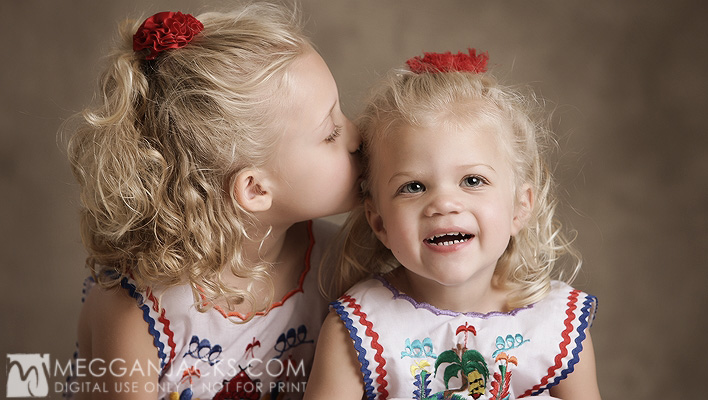 As promised, here are Tyler's big sisters – Lucy and Sylvie. Almost too cute to handle!
It may be hard to believe, but these blondies have very strong Nicaraguan roots and heritage. Their dad comes from a Nicaraguan family who settled in California. However, Mom is a blonde haired, blue eyed Iowa girl – and a self professed "genetic bully," passing on her fair skin and locks to her daughters. You can definitely see dad's influence in Sylvie, the youngest, however.
I love that mom choose to celebrate and honor the family heritage with these adorable dresses from Nicaragua. It's portraits like these that will be cherished for years and become family heirlooms.