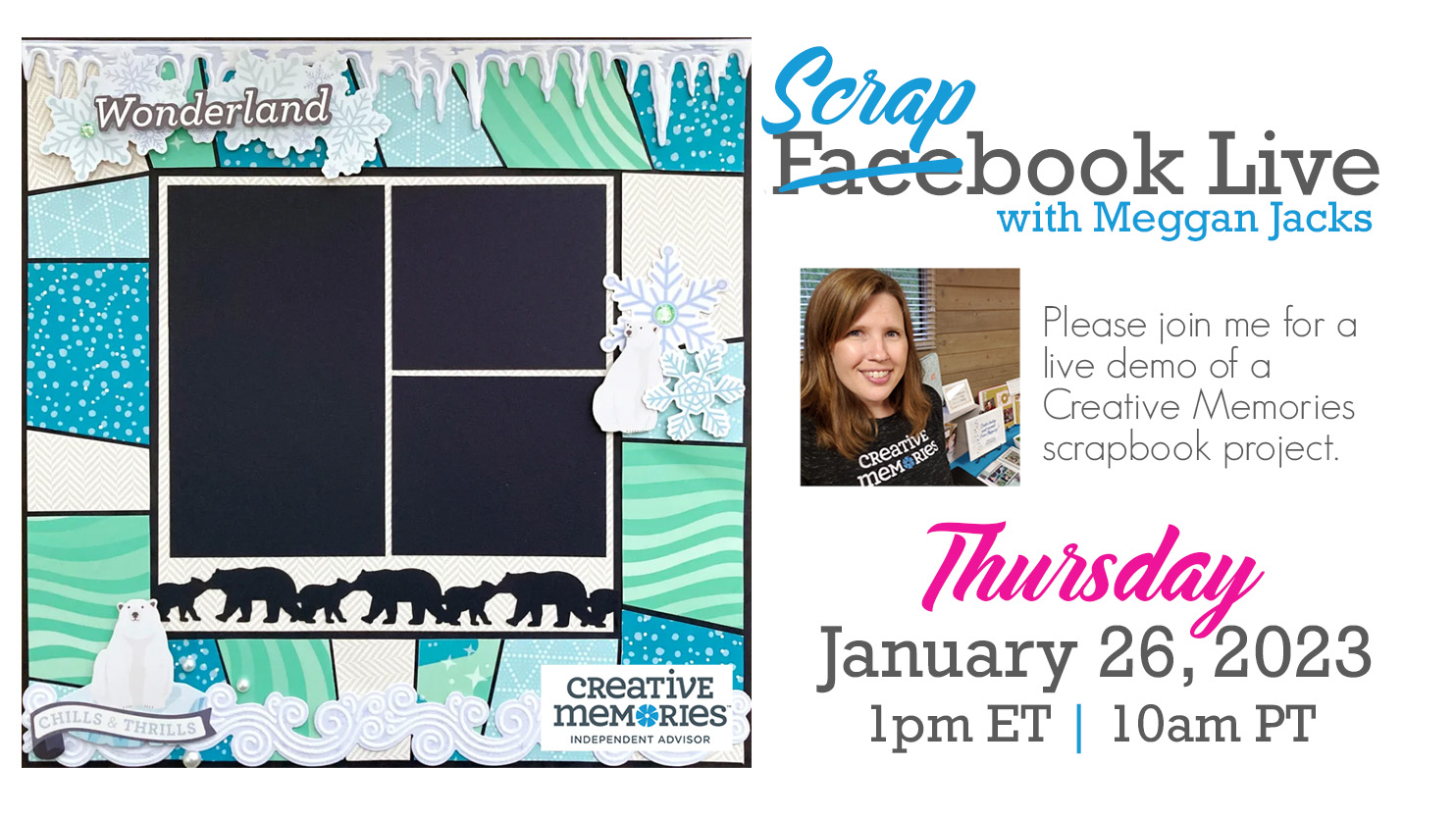 This layout by Sachiyo is fantastic! The Polar Lights collection is adorable, and this layout showcases all the little details that make the collection so much fun. Sachiyo has shared a similar concept in the past, but this particular layout takes a different approach to the mosaic effect. This will be a fun one to highlight this week, though I will admit I plan to practice it first. 😉
I chose a Back To School theme for my demo layout. The Back to School collection from Creative Memories a REALLY nice collection and I love working with it. I was able to use scraps left over from a previous project for this layout, which is always a fun feeling as I efficiently work through a set of papers.
I detail it all in the video below, but I did make an adjustment to my example layout. I wanted to use a peekaboo pocket with the 4×6 image on the layout, so I decided to make the frame a bit narrower so that I'd have more space in the center for photos. My frame is 1-3/4″ as compared to the directions that use a 2″ frame. (Pro Tip: Use binder clips to help you make inside cuts for frames! VIDEO here!)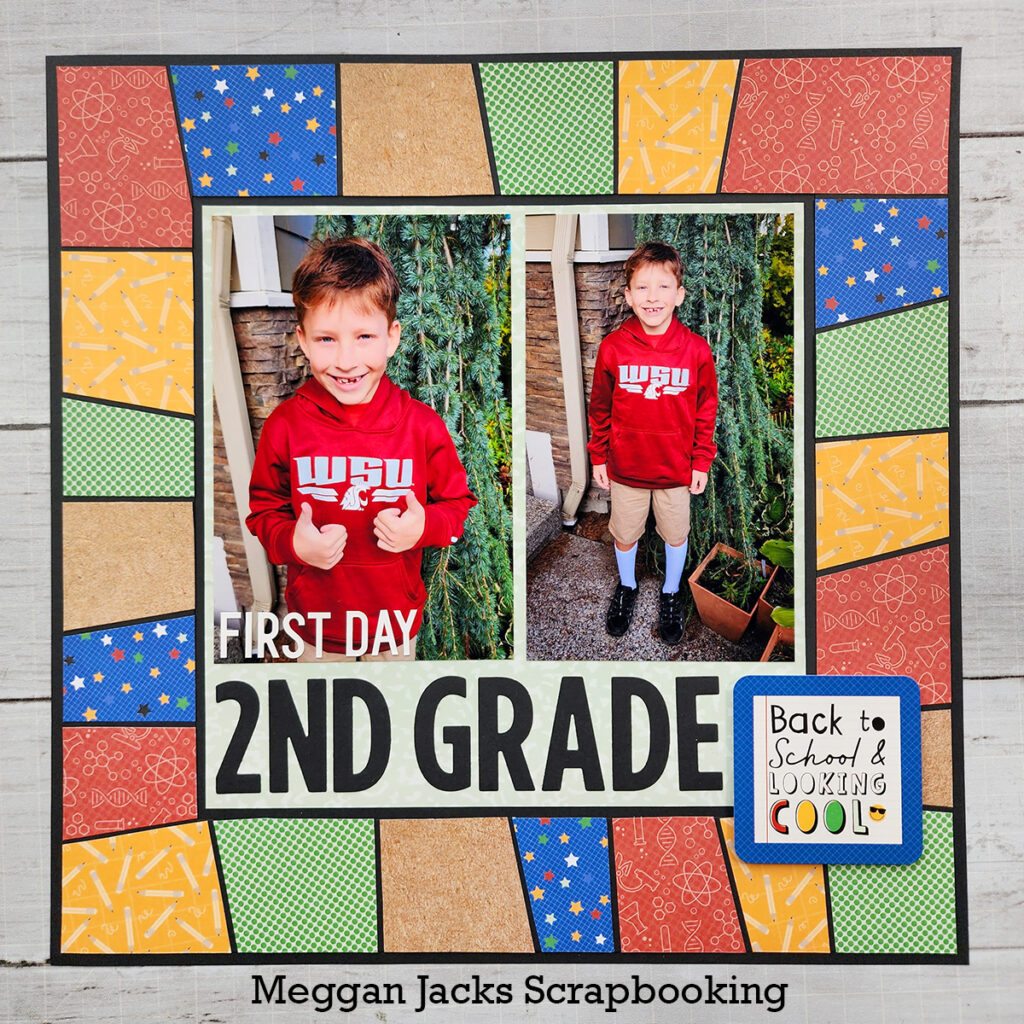 The Handout
You can find the original CM Blog post HERE.
Need Creative Memories Supplies?
Please be sure to support a Creative Memories advisor when you shop from the Creative Memories website. If you are not currently working with an advisor, please consider shopping with me! 🙂