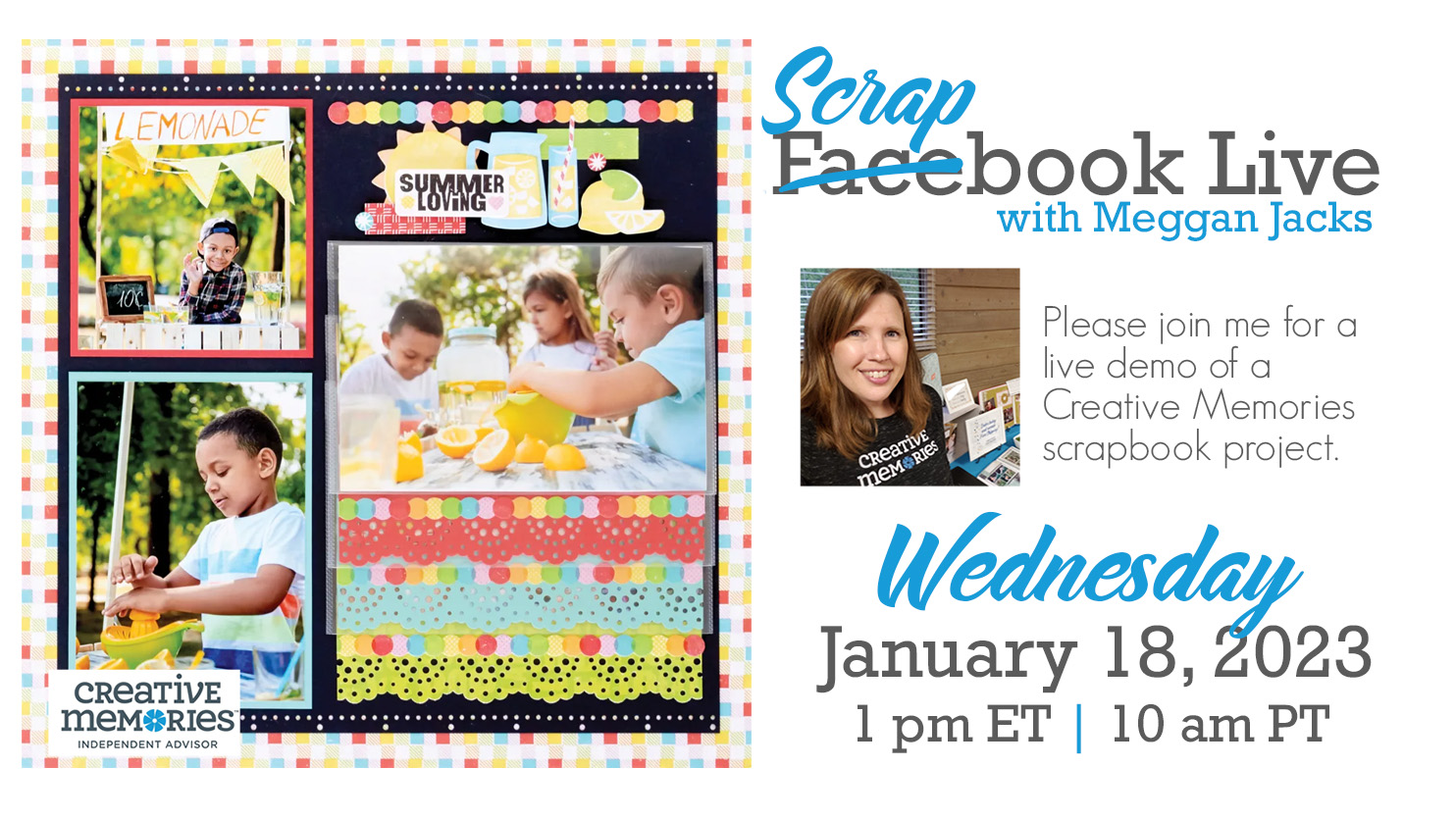 Peekaboo Pockets from Creative Memories truly are a scrapper's best friend. We all love to get several photos on a page, but at the same time we want to showcase a bit of crafty design that conveys our love of what we do. Peekaboo Pockets are a GREAT way to accomplish both tasks in the same layout. This page from the CM Blog showcases a waterfall arrangement with the Peekaboo Pockets that includes the punched element within the pocket. I can't wait to make the page!
I used the Party Time Blue paper pack for my version of the layout to complement photos from my son's 8th birthday. I paired it with the (retired) Clouds BMC and then used the Circle Chain BMC to finish of the border detail in the Peekaboo Pockets.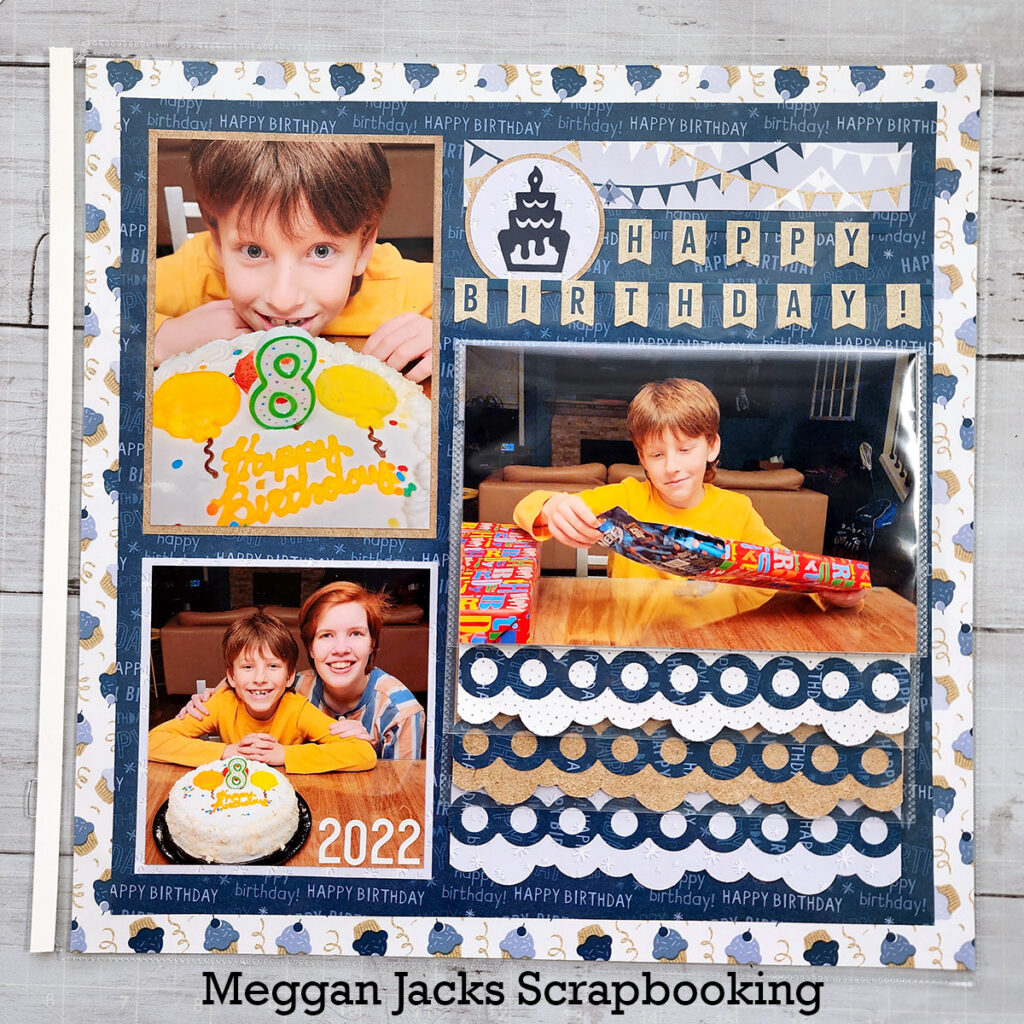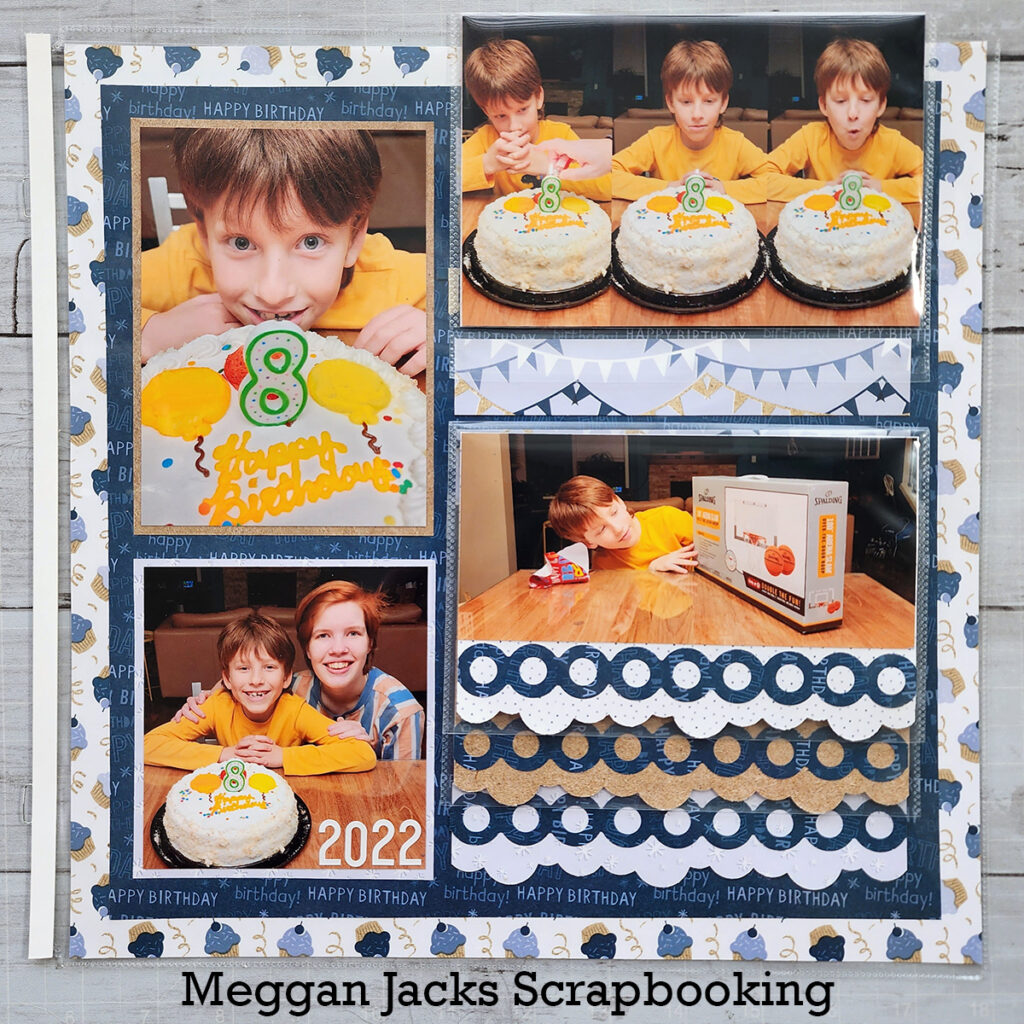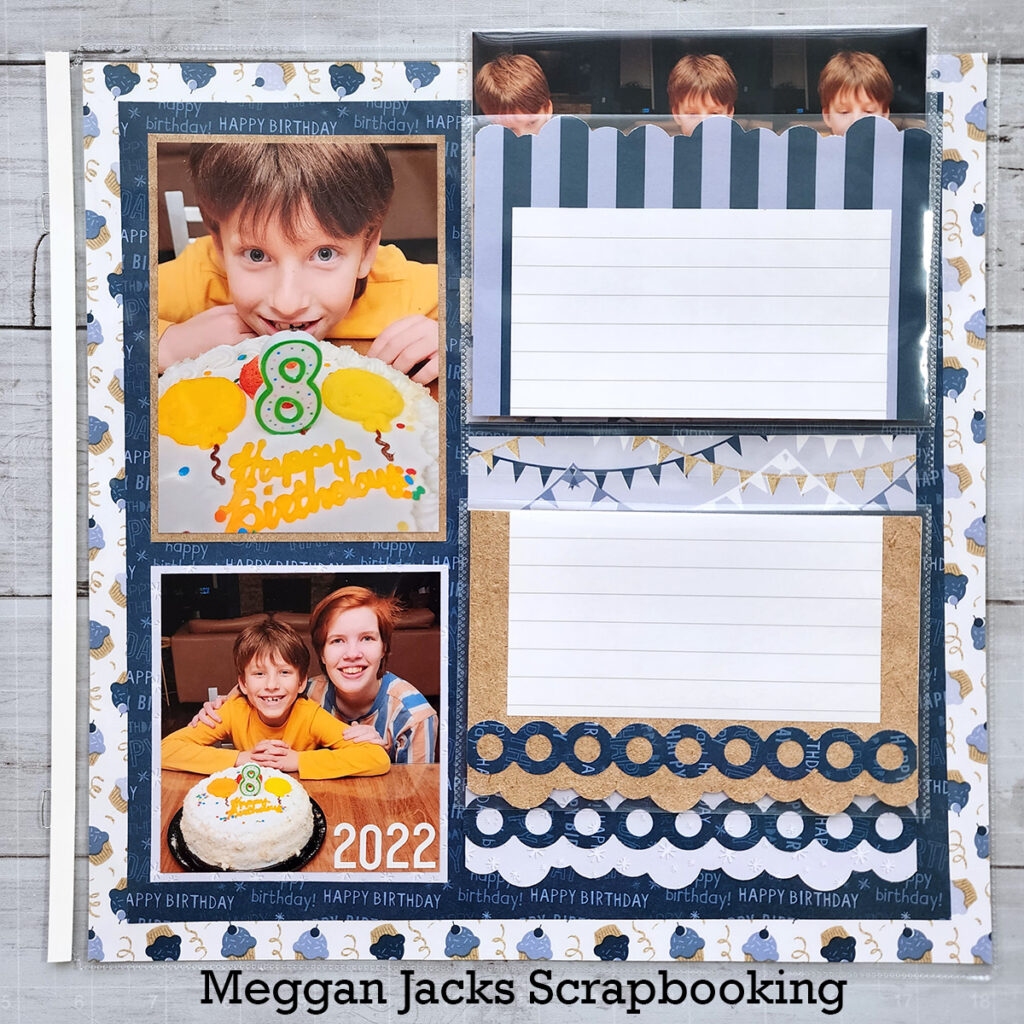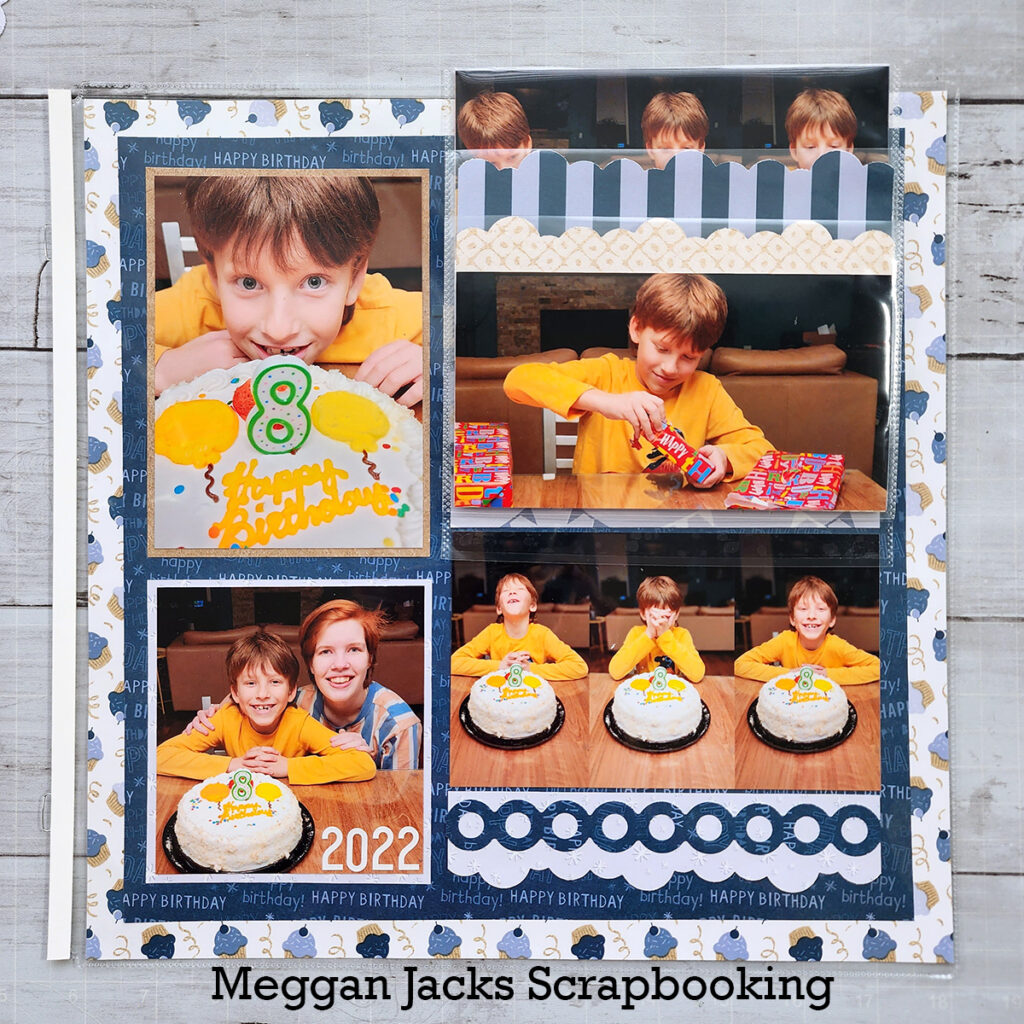 The Handout
Need Creative Memories Supplies?
Please be sure to support a Creative Memories advisor when you shop from the Creative Memories website. If you are not currently working with an advisor, please consider shopping with me! 🙂