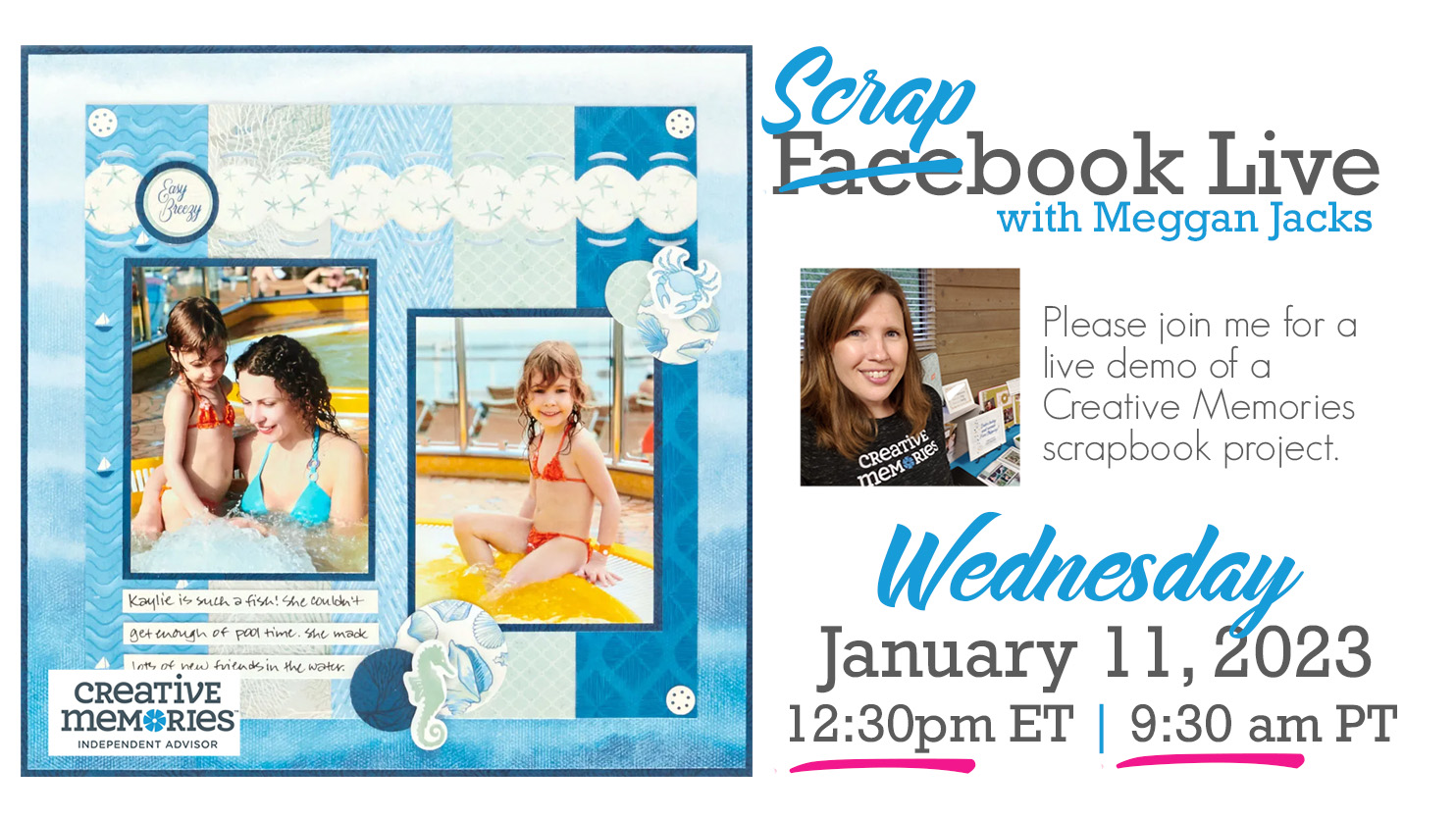 Deep Blue Sea was one of my favorite nautical collections from Creative Memories. It debuted in 2019 and was an instant hit! This layout from the CM Blog features the Scallop Wave Border Maker Cartridge, which is also a favorite of mine. I love the overall effect mirroring the punch achieves and I am looking forward to playing with other punches to try out the same technique.
Note: if you are looking for the current nautical collection from Creative Memories, be sure to check out Seaside. It's beautiful as well!
For my sample I used the Sparks of Magic collection and the EXCLUSIVE Woven Scallops BMC. This BMC is not available on the website – it is only available directly from a CM Advisor (see this page for details.)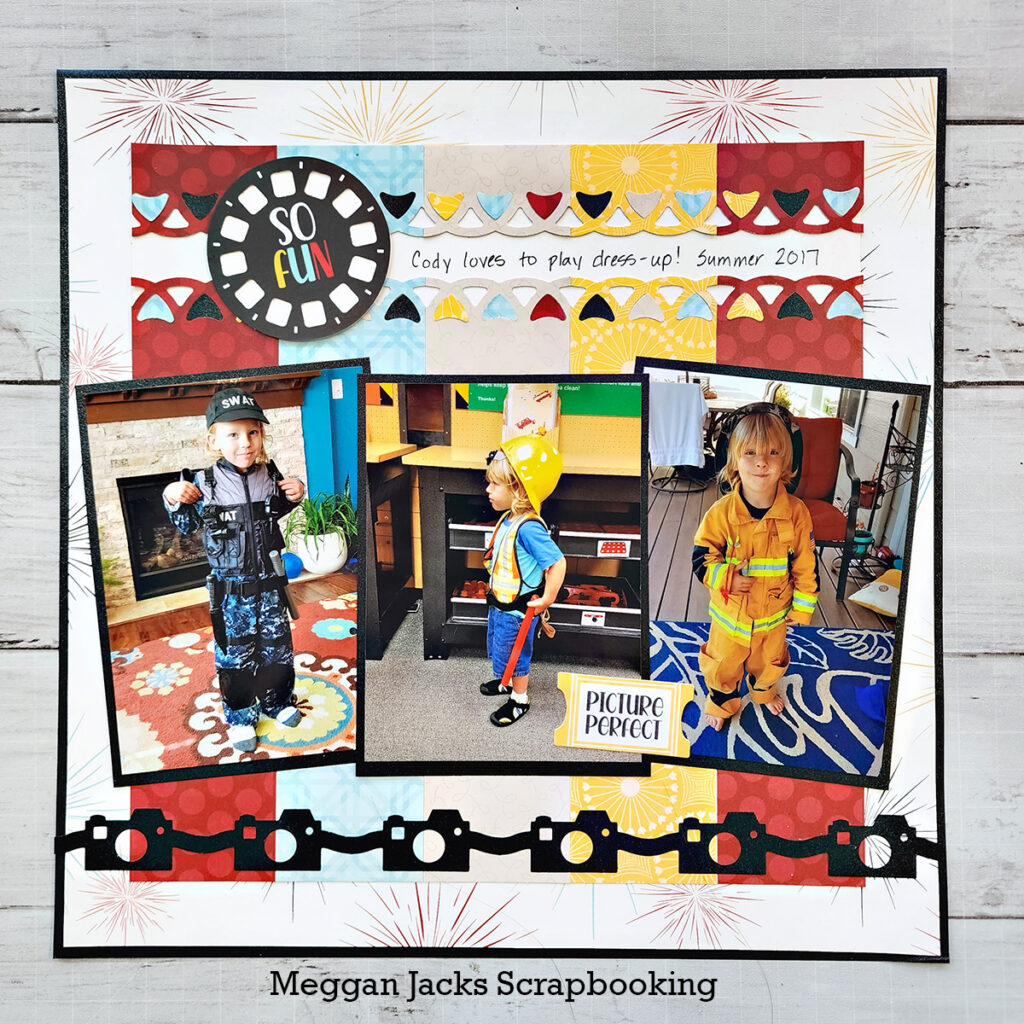 The Handout
Need Creative Memories Supplies?
Please be sure to support a Creative Memories advisor when you shop from the Creative Memories website. If you are not currently working with an advisor, please consider shopping with me! 🙂