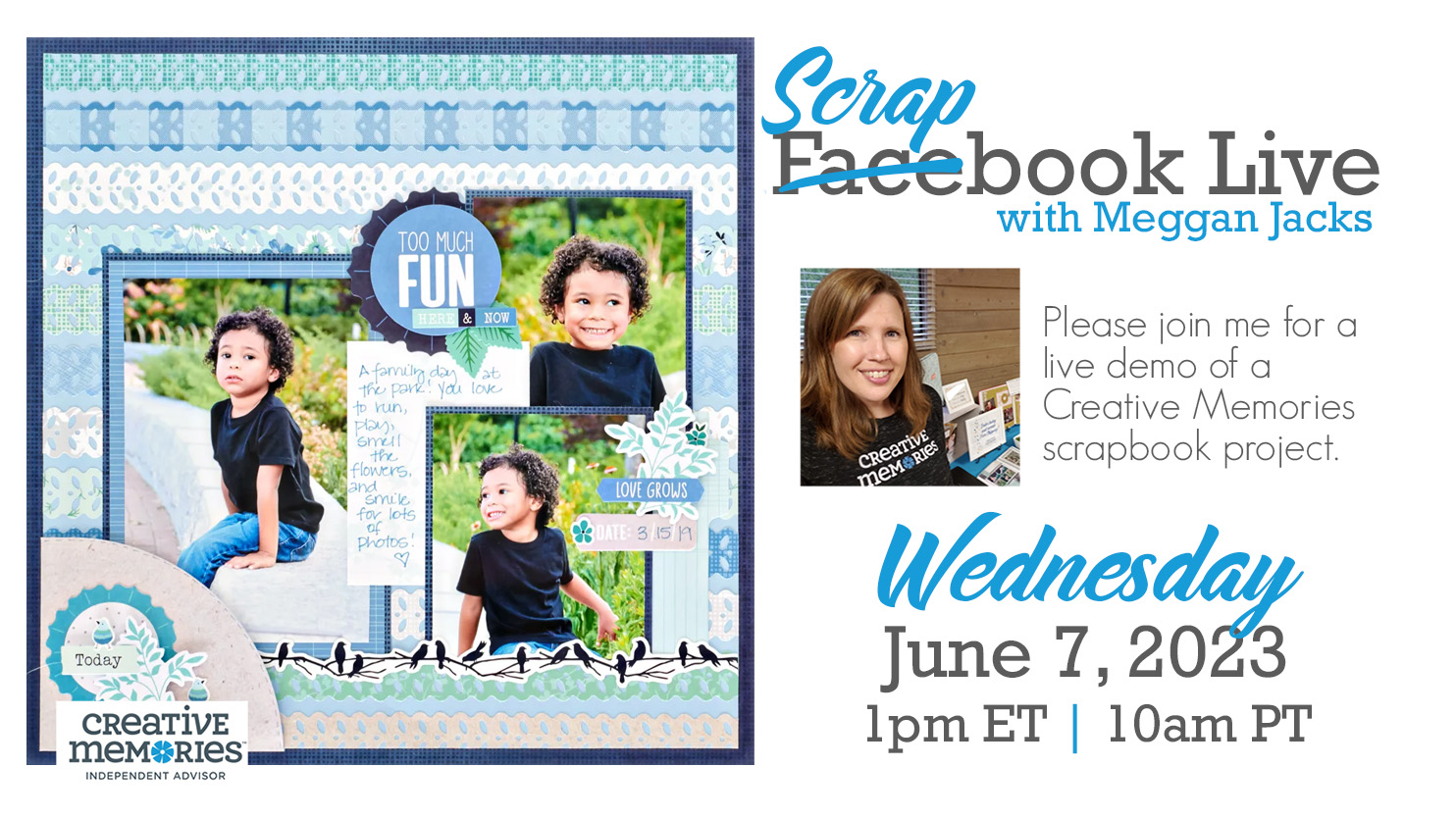 The Layout
Who doesn't love to play with their stash of punches when creating a page? I know I do! This layout is a great opportunity to mix and match border punches and elements. While the sample layout uses the same Border Maker Cartridge (the retired Spring Leaf Chain BMC) throughout the entire page, you can adjust that as much as you like for your own page.
I just love the quarter circle element in the lower left corner of the page! That is a pocket from the (retired) Spring Medley collection, but I've included directions in the handout detailing how you can make your own using the Jumbo Circle Custom Cutting System Pattern.
For my layout, I selected three photos of Cody riding his bike as the sunset. The colors in the photos were a perfect match for the (retired) Emerald Gemstone Collection! I paired it with the Rolling Sunshine BMC which was part of the Secret Box #3 from Fall 2021 (It came with the Spiced Plum Collection.)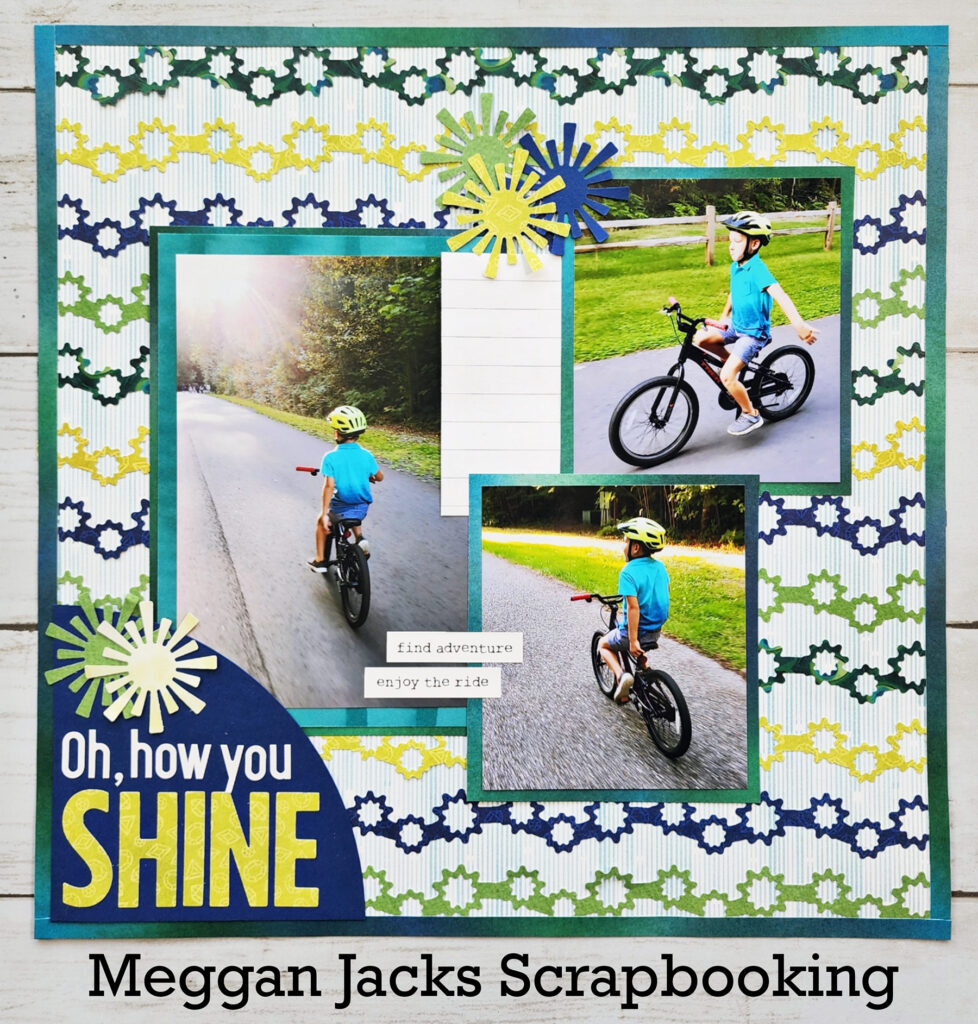 The Handout
Need Creative Memories Supplies?
Please be sure to support a Creative Memories advisor when you shop from the Creative Memories website. If you are not currently working with an advisor, please consider shopping with me!