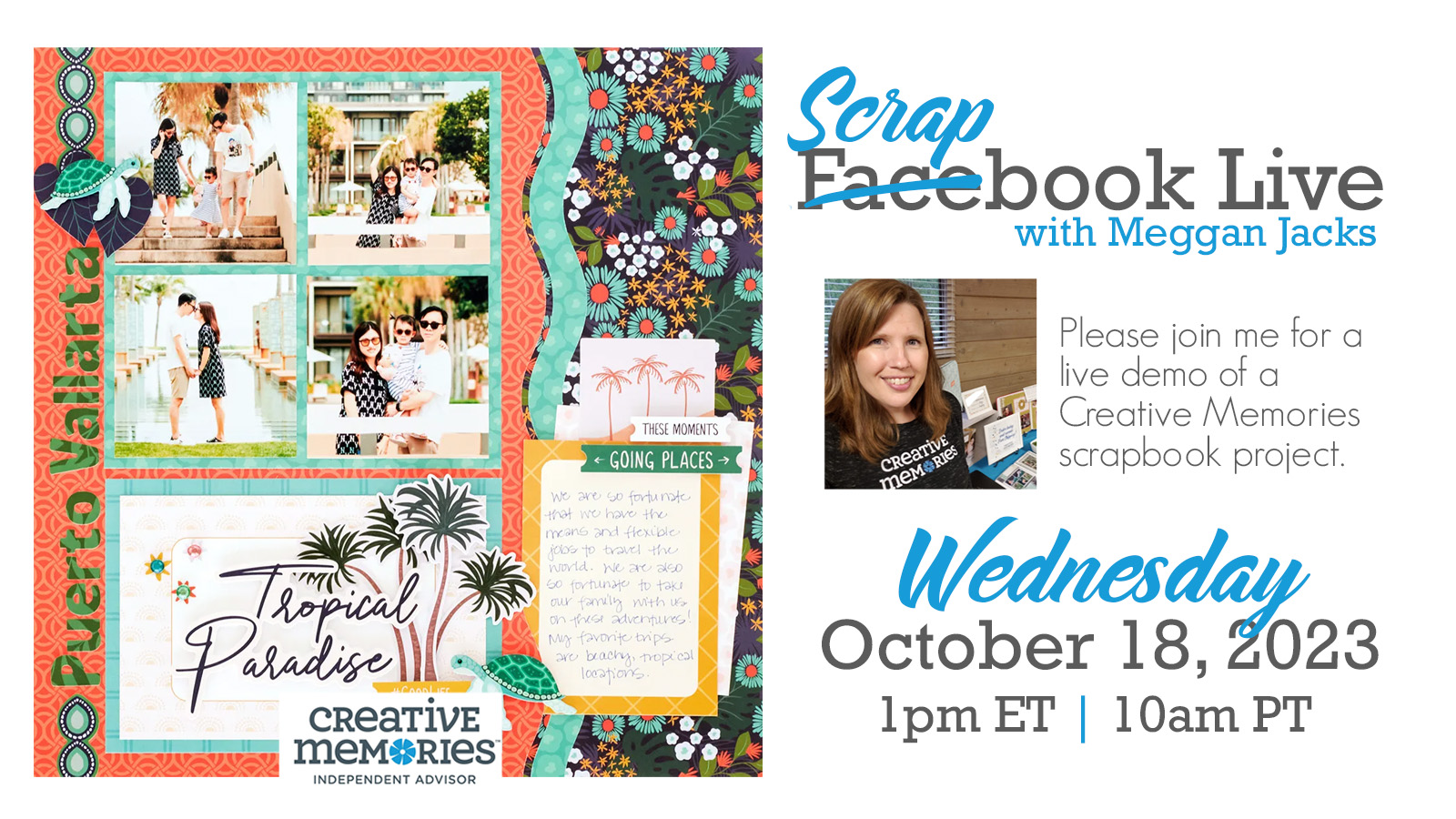 The Layout
As you may know by now, I am a sucker for Creative Memories 12″ Decorative Trimmer. This layout is perfect to try if you are just starting out with the trimmer, and if you are more experienced, it's a beautifully simple one that is quick to put together.
The CM Blog Project uses the Tropic Time collection, but I will be using the retired On the Farm collection for my demo as I have some photos of Cody visiting the farm animals at a local plant nursery. This layout is featured on page 69 of the latest Creative Memories Sketchbook. If you need a sketchbook, I have some in stock, paired with the Color Wheel Keychain that was part of the Birthday Promo earlier this month.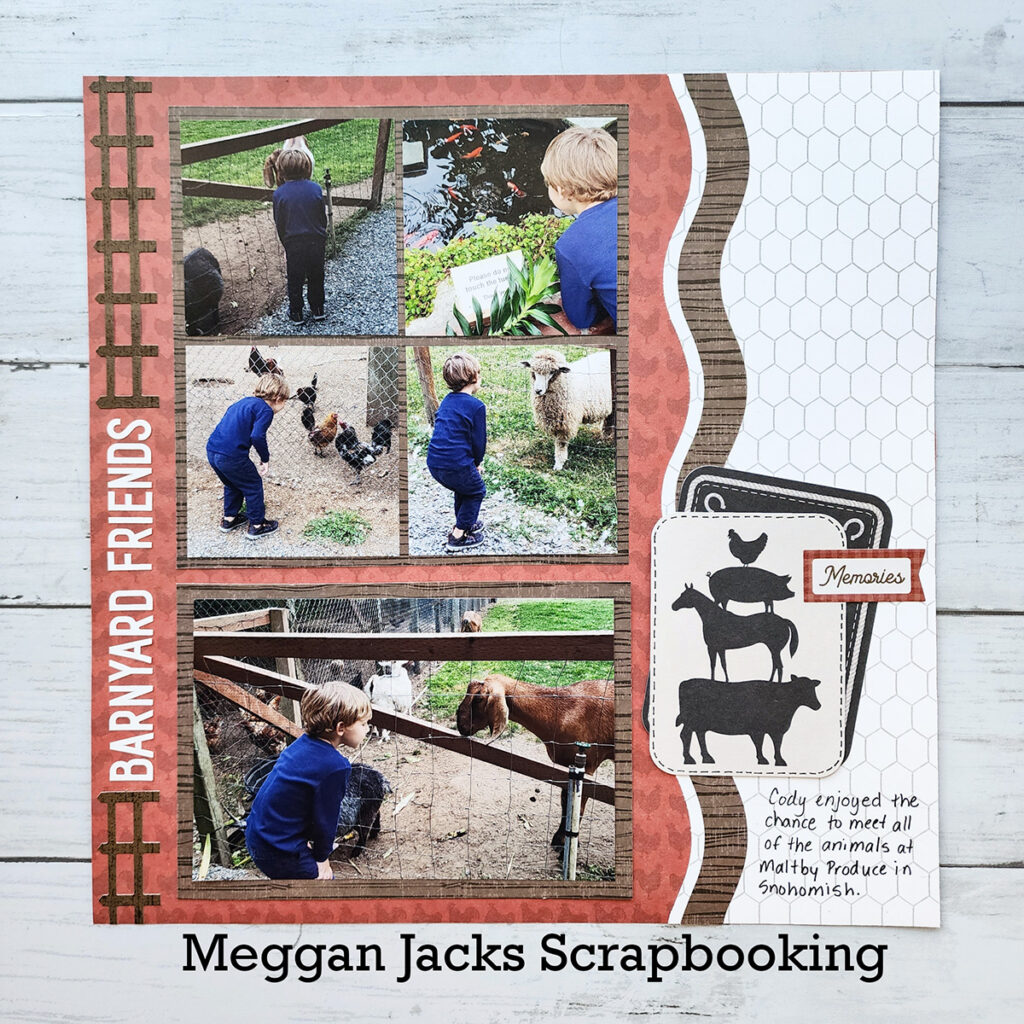 The Handout

Need Creative Memories Supplies?
Please be sure to support a Creative Memories advisor when you shop from the Creative Memories website. If you are not currently working with an advisor, please consider shopping with me!