This little guy came to see me today and he was SOOO excited to be here that he nearly refused to doze off – even with a full belly he thought there was just too much excitement to miss.
See, I am the coolest photographer in Phoenix. Gavin thinks so – giving me the "thumbs up" endorsement!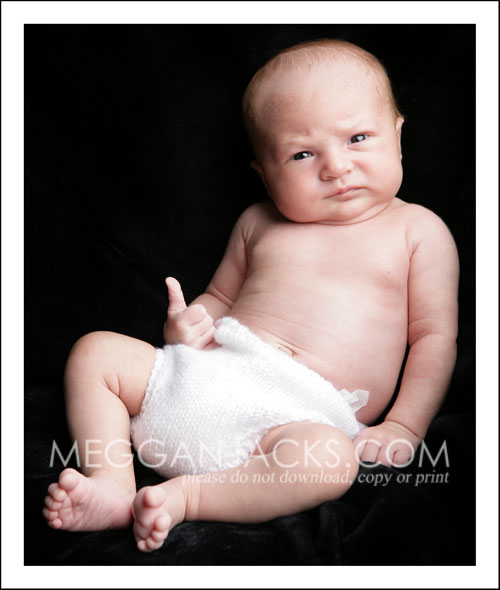 Practicing for GQ….
Finally, with the help of a paci and some close snuggling with Mom, he gave in to the inevitable….