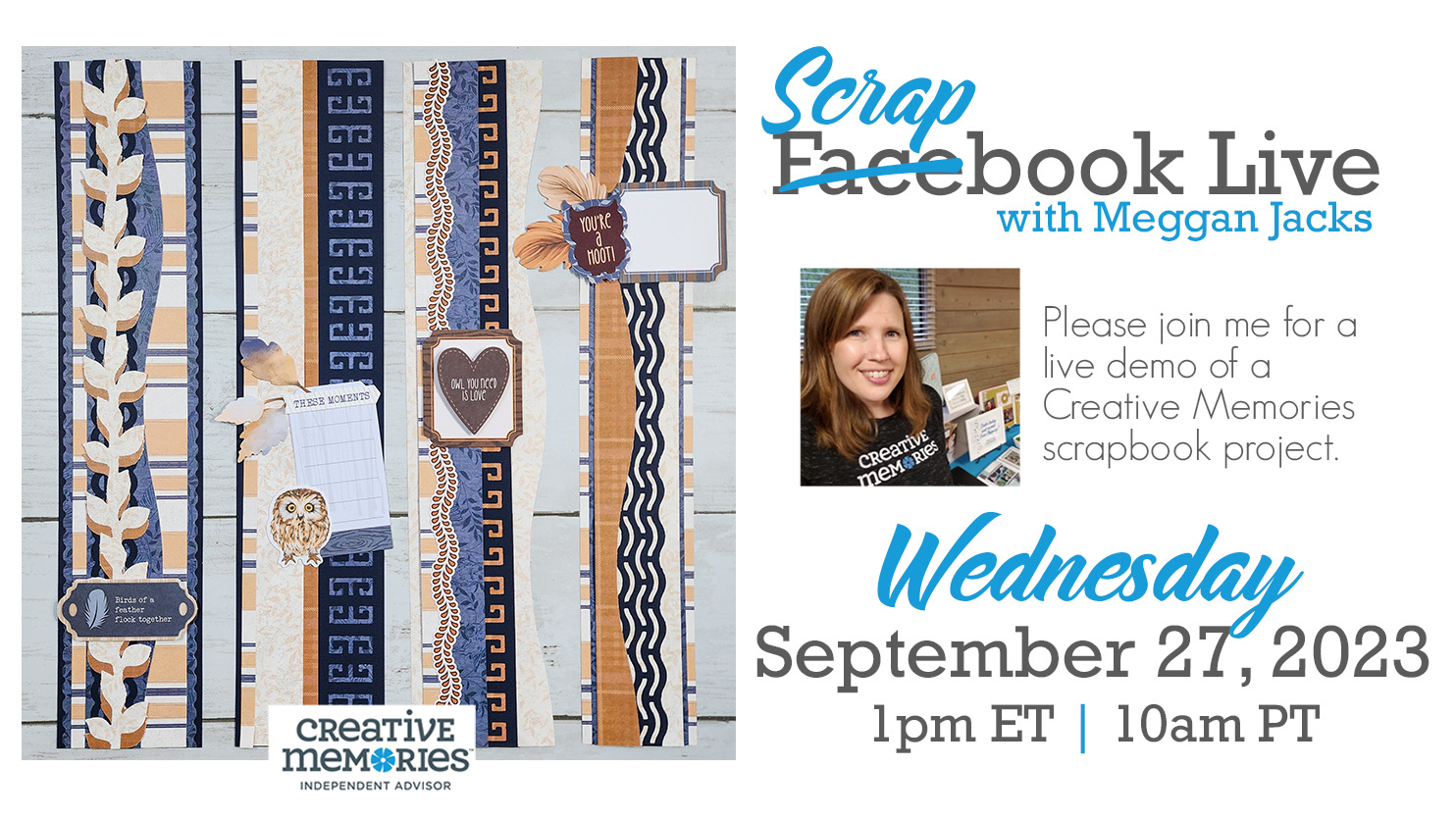 The Borders
WAAAAY back in spring of 2020 I created a set of four scrapbook borders using Creative Memories National Scrapbook Day Project Recipe Kit. The directions for these borders can be found in THIS blog post. They were so stinkin' cute, and I have been looking for a good reason to revisit/revamp them and THIS IS THE WEEK!
After putting together the 2023 Croptoberfest Project Recipe and layouts included in the Project Booklet, I decided that the orange/cream/navy striped paper didn't get enough love and to let it shine a bit in these refreshed borders. I did use the stickers/embellishments from the Croptoberfest line, but you can easily use other embellishments to adapt to the theme of your photos.
Supplies
Below is the list of supplies I used to make the 2023 Croptoberfest borders. I will be demonstrating how to create these same borders during this week's Scrapbook Live demo so I will be using the tools on this list. You can adapt/substitute as desired, and I will chat about substitutions during the Live itself.
The Handout
Note for CM Advisors – you are more than welcome to share this handout with your customers, but please do not alter it in any way. Thank you!
The original file had a couple of minor corrections – here is the updated version along with a QR Code that will direct you back to this blog post where the video for the demo will also be available.

Need Creative Memories Supplies?
Please be sure to support a Creative Memories advisor when you shop from the Creative Memories website. If you are not currently working with an advisor, please consider shopping with me!