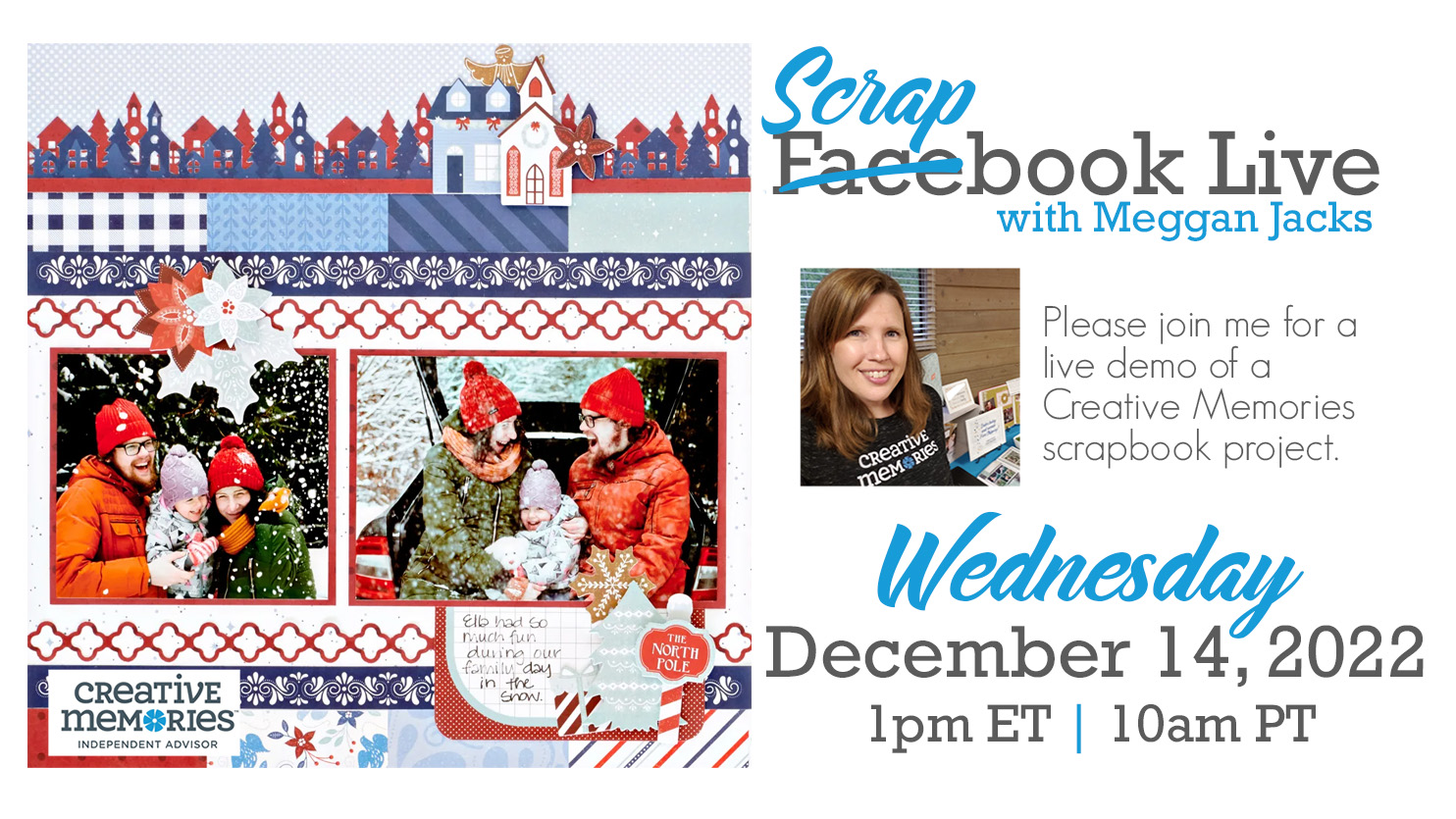 I just love the red, white and blue of the North Pole Magic collection. This set of papers and embellishments was available as part of the 2019 Black Friday Promotion and this layout originally debuted on the CM Blog on November 19, 2019.
For my demo layout I used the Party Time! collection along with Starry Night Shimmer Paper and a bit of Navy Cardstock for the title and the journal circle. I really like how the Party Time collection can be adapted to accent certain colors – it really increases the variety of layouts you can get from the set. I used the Cupcake Chain BMC and the Cake Border Punch. Both tools are retired as individual punches, but you can still get the Cupcake Chain BMC as part of the Special Edition Border Maker System.
In the video I chopped the title to fit at the top edge of the layout but wasn't really satisfied with the placement. I pieced the circle back together but then decided the navy mat was too bold, so I cut a smaller circle (3.6 inches) with the Creative Memories Circle Cutter. This worked much better and then I balanced out the title with a journal circle clustered with embellishments and stickers.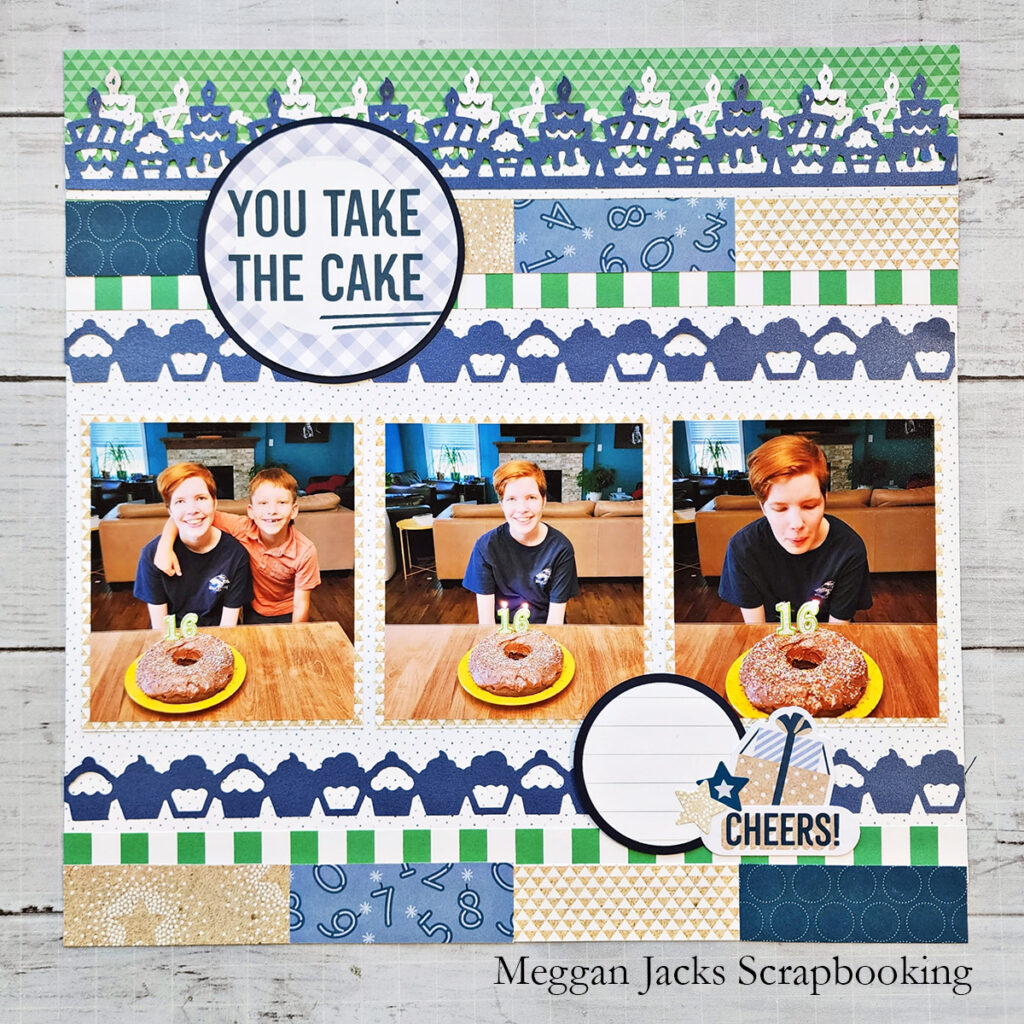 The Handout
Need Creative Memories Supplies?
Please be sure to support a Creative Memories advisor when you shop from the Creative Memories website. If you are not currently working with an advisor, please consider shopping with me! 🙂